Well, if you're like me your favorite part of any award show is the Red Carpet. It's a chance to see the stars as they arrive for the big night dressed in their Sunday's best. Some play it safe while some push the proverbial limits. Either way, it's a great night to see the latest in fashion trends, make up trends, and even spray tanning trends. Here are just a few from last night: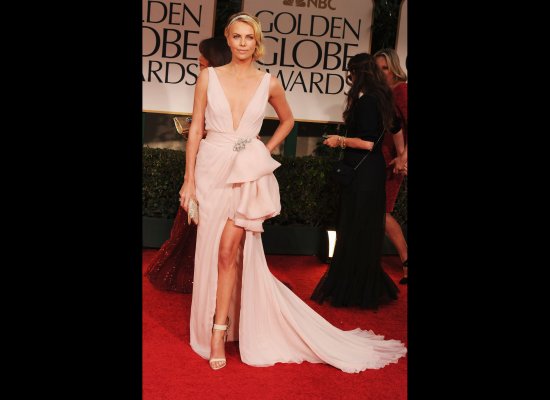 Charlize Theron in Dior Couture looked amazing as usual. The slit in her dress, her legs and her shoes are the center of it as evidenced by the darker tan on her legs in comparison with her chest. By darkening the color it draws your eye immediately to her legs and although I like it, I hate that it takes the attention away from her face because she's so stunning. That said, she looks great and always does ("Monster" excluded).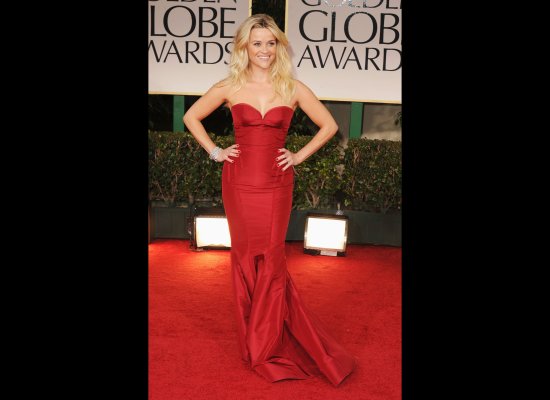 Who doesn't love Reese Witherspoon?! She looked effortlessly gorgeous last night in this Zac Posen gown. I love her natural make up, her subtle tan & her beachy locks. Perfect! #legallybeautiful!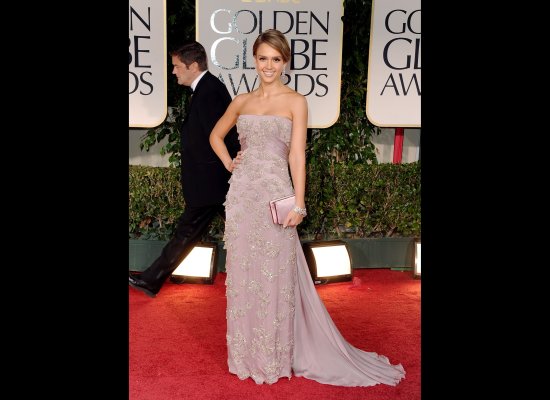 Jessica Alba looked awesome in Gucci. I absolutely LOVED her make up and her skin looked flawless! Gorgeous.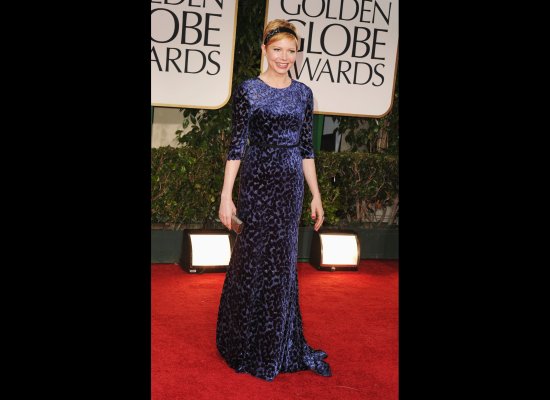 I love Michelle Williams but I really wasn't feeling this dress on her. She is so beautiful but this Jason Wu dress really just makes her look kind of frumpy! Disappointing.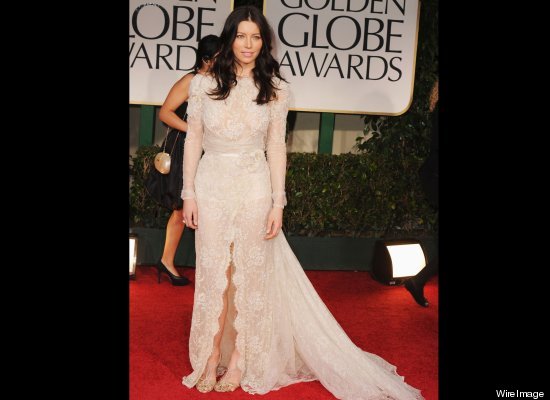 Judging by what the critics are saying thus far, it seems like this Elie Saab gown was a miss for Jessical Biel but I love it. I'm big into lace and always have been. I love her hair and make up for the dress to. I think it all works. She looks romantic and lovely #bringingsexyback.
I love Heidi Klum's beachy look - I can't decide what I like better; the Calvin Klein dress or the Lorraine Schwartz necklace. Either way, it's working! She gets my Seal of approval! :)
Kate Beckinsale - WOWZA!
The 38-year-old British actress looked picture perfect in a Roberto Cavalli strapless pale blush chiffon and lace gown. Her smokey eye and flawless skin only add to her perfection. Stunning!